Gatan Launches the OneView Camera at M&M 2014, Hartford, CT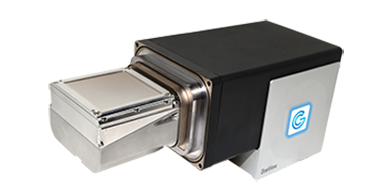 Gatan, Inc., a global leader focused on enhancing and extending the operation and productivity of electron microscopes, announced the launch of the OneView® camera for transmission electron microscopy.

Using a proprietary 16 megapixel CMOS sensor optimized for both sensitivity and speed, the OneView camera excels at both high quality still image and high-speed video capture. An ultra-fast built-in shutter allows imaging at essentially 100% duty cycle, guaranteeing optimal use of specimen dose and the highest quality imaging for any frame rate. The unparalleled 25 fps full resolution frame rate combined with in-line data processing enables real-time drift correction, dynamic range extension, and a number of powerful pre-optimized recording modes.

The OneView camera enables you to view and capture data with the highest resolution across time and space to support virtually all TEM applications; OneView uniquely addresses the limitations microscopists faced when having to use separate cameras for viewing and for final image recording.

"The OneView camera is the first camera to combine uncompromised high quality still imaging and high-speed video. Microscopists can comfortably view their specimen at full resolution at 25 frames per second, then seamlessly transition to the highest quality image or video capture," said Sander Gubbens, President of Gatan. "The OneView camera maximizes productivity and leverages the significant investment made in the electron microscope."

The optional In-Situ upgrade enables the study of dynamic processes with in-situ electron microscopy. High quality video can be recorded using a range of resolution and speed combinations, from 4096 x 4096 pixels at 25 fps, to 512 x 512 pixels at over 300 fps. New streaming video technology uses post-event trigger video capture so microscopists never miss the start of an in-situ reaction again. This allows researchers to precisely focus video capture around the in-situ event, dramatically reducing the total amount of data storage required.

"In the tradition of the UltraScan® and K2® camera series, with the OneView camera Gatan sets yet another performance benchmark", says Cory Czarnik, Product Manager Imaging.


For more information please visit: http://www.gatan.com/products/request-form-OneView.php


Contact
Jennifer McKie
Gatan, Inc.
Tel: +1 (925) 224-7350
Email: jmckie@gatan.com

About Gatan Inc.
Gatan, Inc. is the world's leading manufacturer of instrumentation and software used to enhance and extend the operation and performance of electron microscopes. Gatan's products, which are fully compatible with all brands of electron microscopes, cover the entire range of the scientific instrumentation from specimen preparation and manipulation to imaging and analysis. The Gatan brand name is recognized and respected throughout the worldwide scientific community and has been synonymous with high quality products and the industry's leading technology.

For more information about the complete product portfolio, visit www.gatan.com.