4D STEM and Virtual Aperture Imaging with ClearView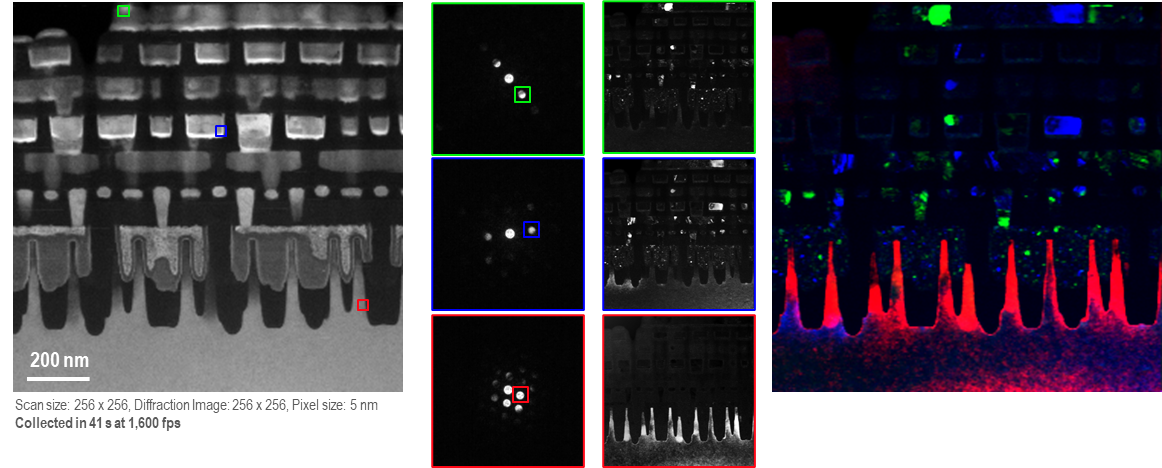 The ClearView camera can acquire 4D STEM datasets at up to 1,600 fps, enabling high-throughput and large area 4D STEM acquisition. Using built-in tools in DigitalMicrograph, users can probe the diffraction image at different locations within the 4D STEM spectrum image and reconstruct RGB images from different virtual dark-field images. 
Images acquired at 200 kV using the ClearView camera and STEMx system (eaSI).