Image samples at the desired orientation with TruAlign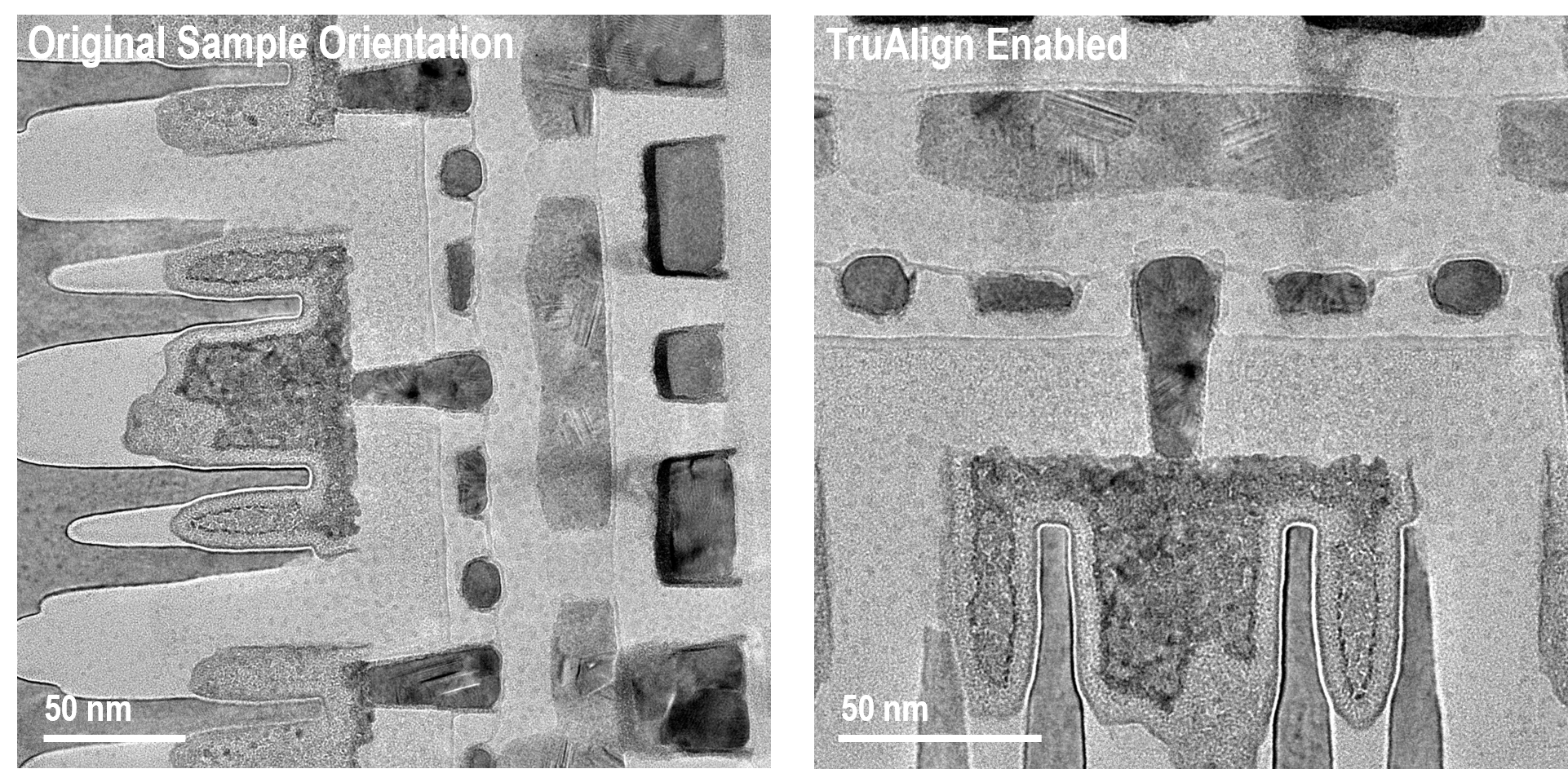 TruAlign enables a digital rotation of the ClearView camera image so that data can be acquired at the desired sample orientation.
Images acquired with a ClearView camera at 200 kV and . The original sample orientation image was acquired at 4k x 4k resolution and the TruAlign image was acquired at 2850 x 2850 resolution.