Introducing Gatan's K3 direct detection camera for cryo-electron microscopy. This true next generation camera is of a completely new design and does not share any parts with the K2. The K3 is the complete and latest expression of Gatan's deep experience in single electron counting direct detection cameras.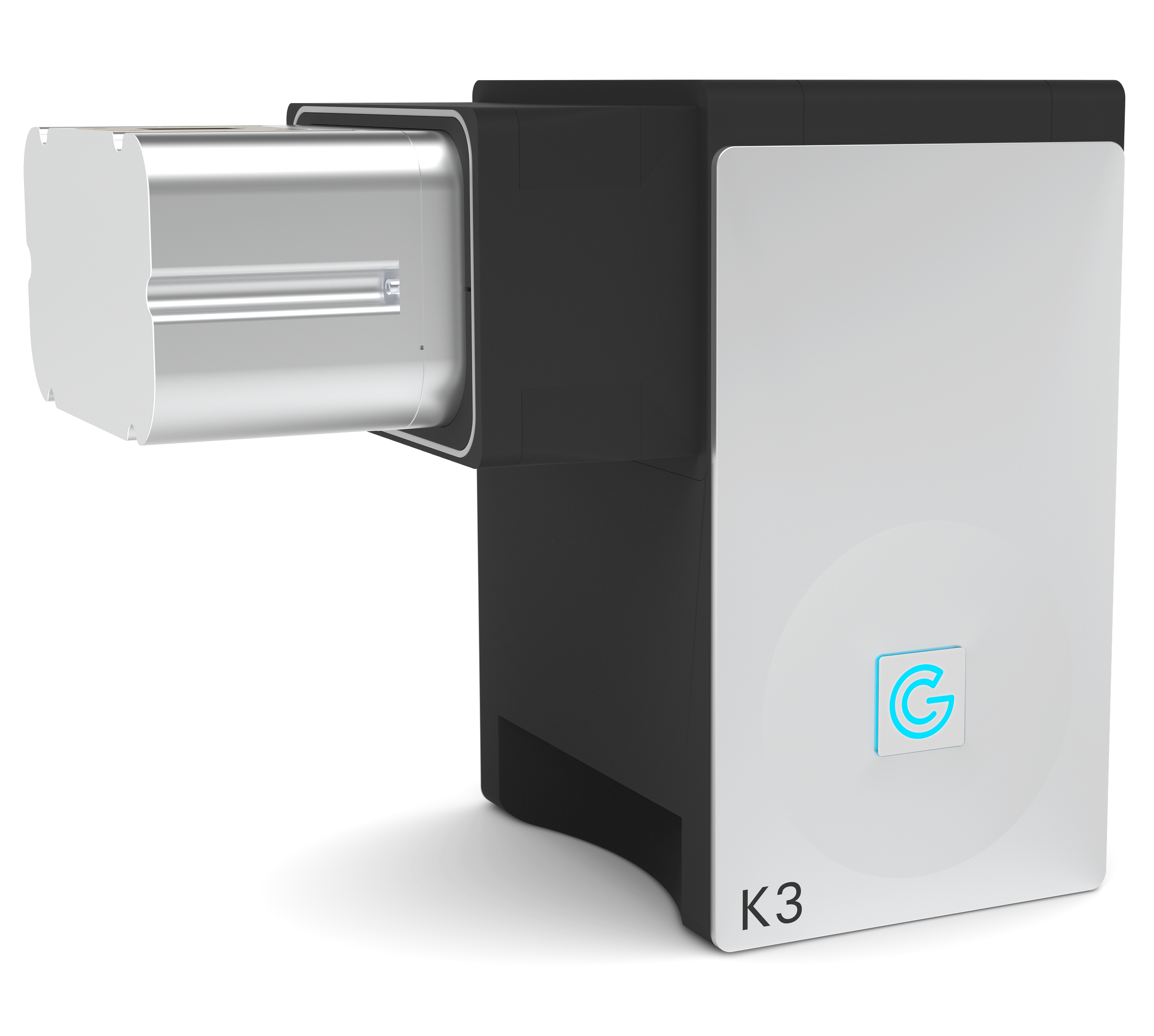 Better

Powerful in-line signal processing will raise the DQE beyond that of the K2 camera.
Optional in-line, GPU-based motion correction avoids the need to save terabytes of raw frames. 

Larger 

24 megapixels (5,760 x 4,092) – 1.6x higher than K2.

Faster

1,500 full frames per second – 3.75x higher than K2.
Even ignoring the benefits from a higher DQE, the productivity of the K3 will be some 6x higher than that of the K2.
Insist on the highest performance camera for cryo-EM – the K3. Shipments are expected to start in the third quarter of 2017.
The many early adopters who already purchased the K2 camera with a K3 upgrade will receive the GPU option for free as our appreciation for their trust in Gatan.
Discover how K3 improves upon the K2 camera and will continue the tradition of breaking boundaries in cryo-EM – year after year.
I'm ready to discuss the K3 camera Let's Talk