K3™ IS – The world's first counting, high-speed, large format cameras for in-situ microscopy. Extending K3's resolution revolution to material science, you can now count single electrons with unprecedented temporal resolution to produce the highest signal-to-noise in-situ results available. K3 IS cameras not only enable low-dose imaging capabilities but redefine how you can resolve undiscovered details during in-situ environmental reactions and beam sensitive material studies.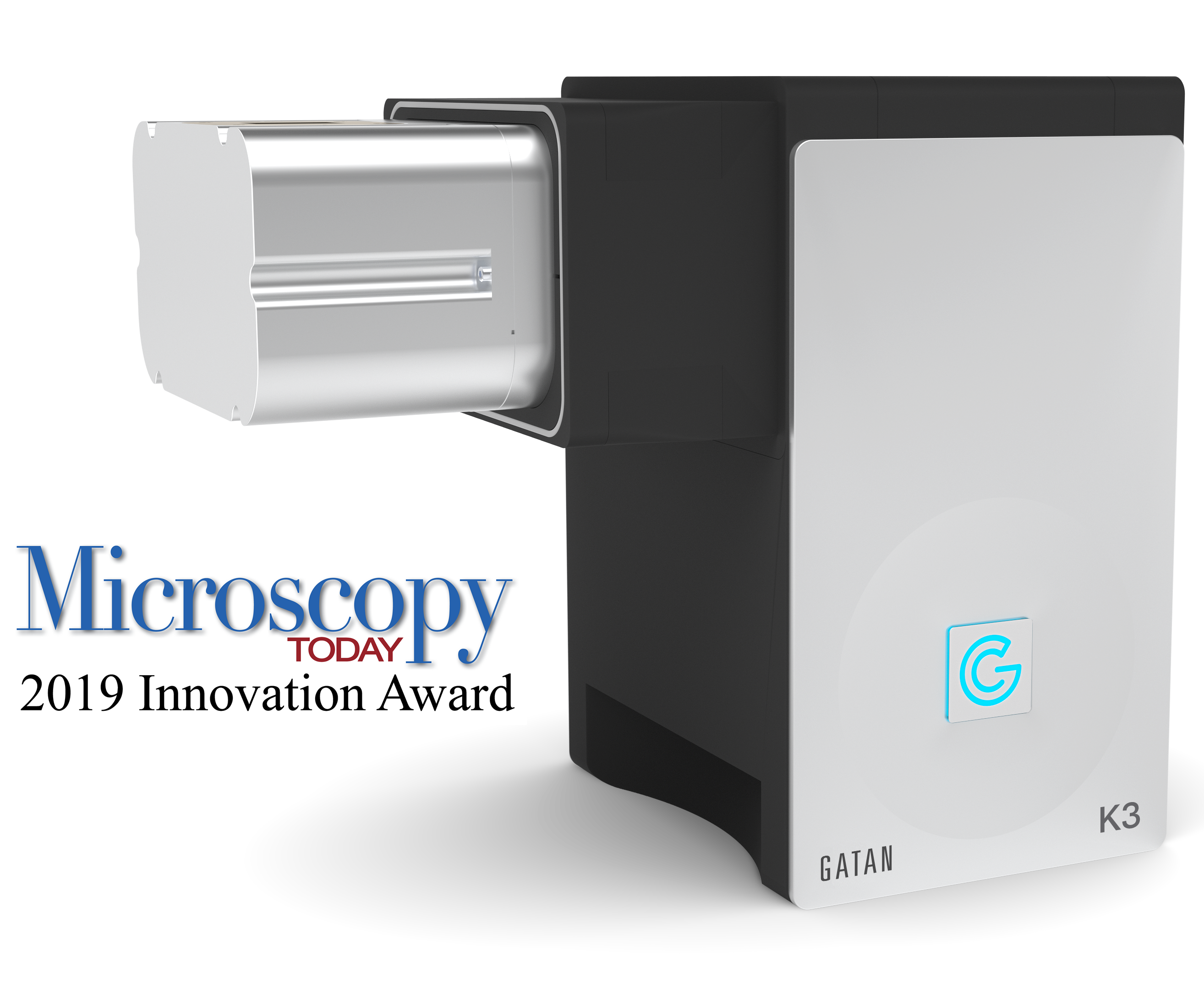 Highest Image Quality

Superior DQE is required for the most-demanding low-dose and in-situ applications
See your sample, not beam artifacts with counted, low-dose images

Unsurpassed Resolution & Field of View

Count 1500 full fps – 3.7x the frame rate of K2

K3 IS model (1027) – 24 megapixels (5,760 x 4,092)
K3 Base IS model (1026) – 14 megapixels (3,456 x 4,092)

Store 150 fps at full sensor resolution, and >3500 fps with sub-area

Shortest Time to Results

Ensure you collect the best data possible by quickly previewing results at the microscope
Minimize time to results with well-established GMS in-situ analysis utilities, including free offline tools
Insist on the highest performance and discover how the K3 IS cameras extend Gatan's tradition of enabling new science for materials and in-situ imaging – year after year.
I'm ready to discuss the K3 IS camera Let's Talk 
Application Note
K3 IS: Low dose EM meets catalysis
Acknowledgment
Continuing our prosperous collaborations that built the K2, the K3 is the successful result of Peter Denes' team at Lawrence Berkeley National Laboratory and David Agard.