Gatan introduces the Monarc Pro T system for cathodoluminescence imaging
(July 24, 2023) – AMETEK Gatan, Inc., a global leader focused on enhancing and extending the operation and productivity of electron microscopes, today announced the launch of the Monarc® Pro T system that reveals structural, optical, and electric properties of materials at the nanoscale by enabling optically-coupled experiments in transmission electron microscopes (TEM).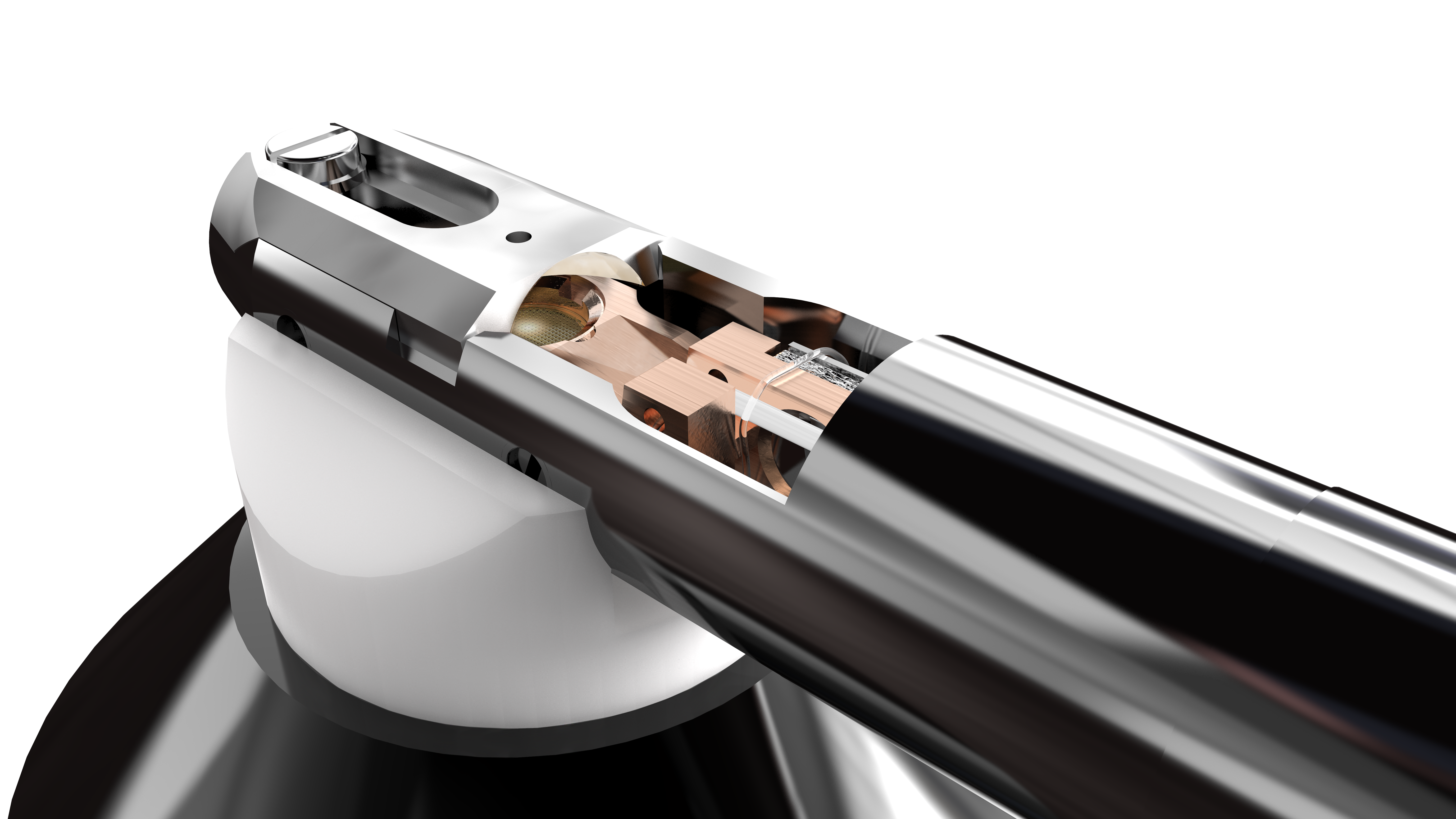 Monarc Pro T supports cathodoluminescence (CL) specimen analysis within the TEM. Using a proprietary optical design for outstanding light collection, Monarc Pro T delivers the sharpest CL images and spectra for electron microscopy. This technology also facilitates the investigation of photoactivated catalytic reactions permitting in-situ illumination of a sample across a wide range of wavelengths in almost any TEM.
"For many years, researchers have been unable to probe the active areas of many photonic devices due to the lack of a characterization technique that reveals optical properties at a spatial resolution smaller than the feature size," says Dr. David Stowe, Senior Product Manager, Gatan. "By integrating a fiber-coupled optical system into a cryogenic TEM holder, we provide 10 – 100x better spatial resolution that enables researchers to understand optical properties of the quantum world directly."
"While Gatan technologies, such as the K3® IS camera, have been key in driving the expansion of in-situ analysis, we now extend our reach by adding the ability to convert any TEM into an optically-coupled microscope to allow researchers to view the phase change of a specimen in real-time under illumination," commented Narayan Vishwanathan, Vice President and Business Unit Manager of AMETEK Electron Microscopy Technologies. "Expanding researcher's capabilities for in-situ analysis capabilities cements Gatan's place at the forefront of in-situ microscopy and expands the addressed market to include photoactivated catalysis."
For more information, please visit Gatan.com/MonarcProT.
About AMETEK Gatan
Gatan is the world's leading manufacturer of instrumentation and software used to enhance and extend the operation and performance of electron microscopes. Gatan's products, which are fully compatible with all brands of electron microscopes, cover the entire range of the analytical process from specimen preparation and manipulation to imaging and analysis. Its customer base spans the complete spectrum of end-users of analytical instrumentation typically found in industrial, governmental, and academic laboratories.
The applications addressed by these scientists and researchers include new materials research, semiconductors, electronics, geosciences, biological science, and biotechnology. The Gatan brand name is recognized and respected throughout the worldwide scientific community and has been synonymous with high-quality products and the industry's leading technology. Gatan is a business unit of AMETEK, Inc., a leading global manufacturer of electronic instruments and electromechanical devices with 2021 sales of more than $5.5 billion.
#          #          #