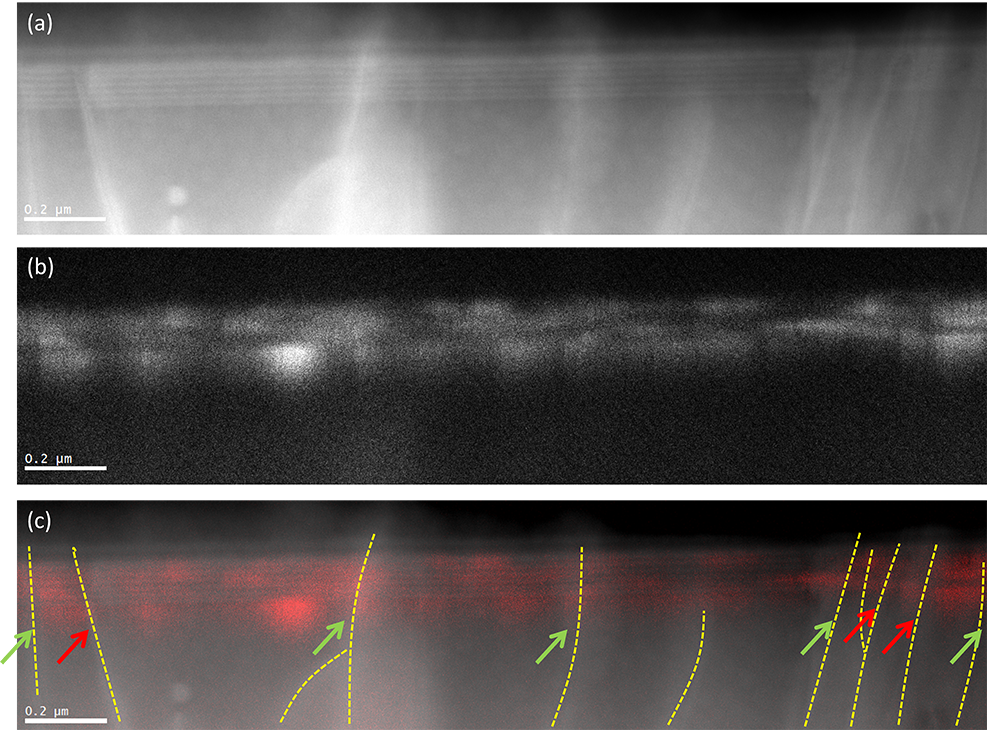 Sample courtesy of J. Griffiths, University of Cambridge
Analyzing the active region of a commercial InGaN LED grown on silicon substrate: Correlating luminescence with microstructure
(a) Dark field STEM image revealing six 3 nm thick InGaN wells; (b) Cathodoluminescence (CL) image of same region (acquired simultaneously) showing up to 20x variation in the luminescence efficiency locally; (c) Overlay of DF and CL STEM images with the position of threading dislocations shown by yellow dotted lines. Some dislocations quench the quantum well luminescence (red arrows) while others have no effect, or actually enhance emission (green arrows).  
Methods
prepared in cross section using PIPS TEM sample preparation tool from Gatan
acquired using JEOL 2100F
STEM mode
200 kV
sample temperature of 100 K.