Scientists reach 2.2 Å using cryo-electron microscopy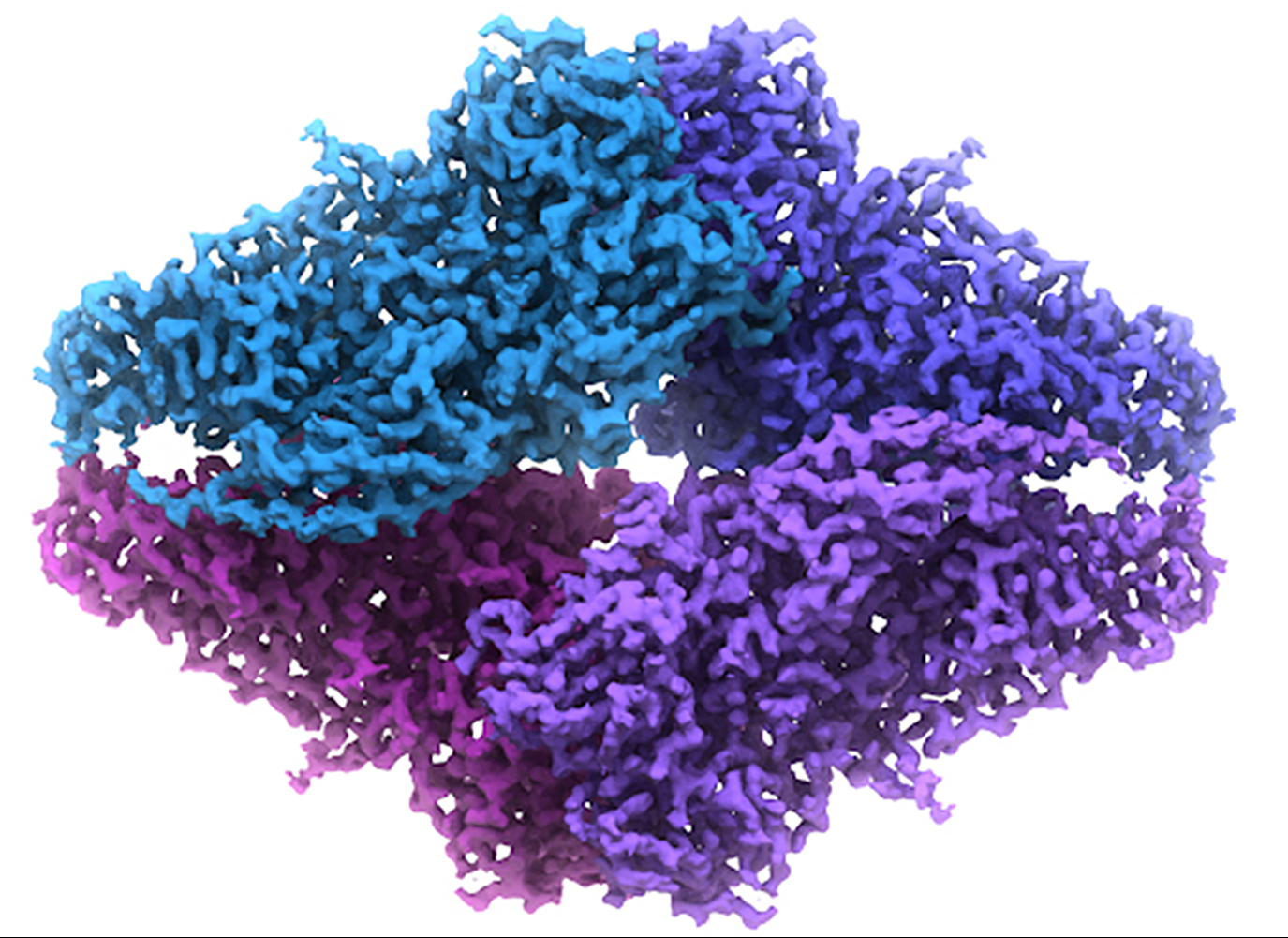 Bartesaghi et al., Science 348 (6239): 1147-1151
Au nanocrystal reorientation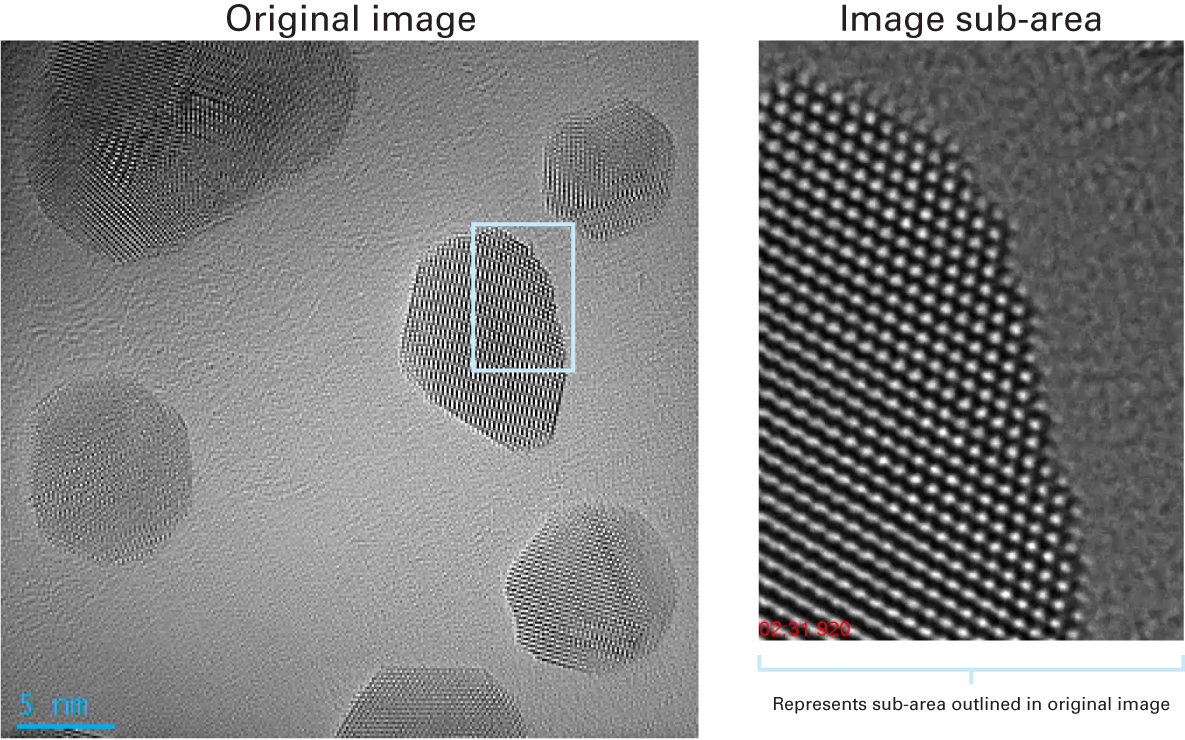 Video courtesy JEOL Japan and Gatan, Inc., US
A single full field of view image (left) shows the high sensitivity and high signal-to-noise in a 40 ms frame. The right image is a single frame from a video that showcases step motion on the surface of a Au nanocrystal under the electron beam. 
Sample: gold (Au) nanoparticles; beam energy: 300 kV; original image size: 4k x 4k; frame rate: 25 fps
Breaking the 3 Å barrier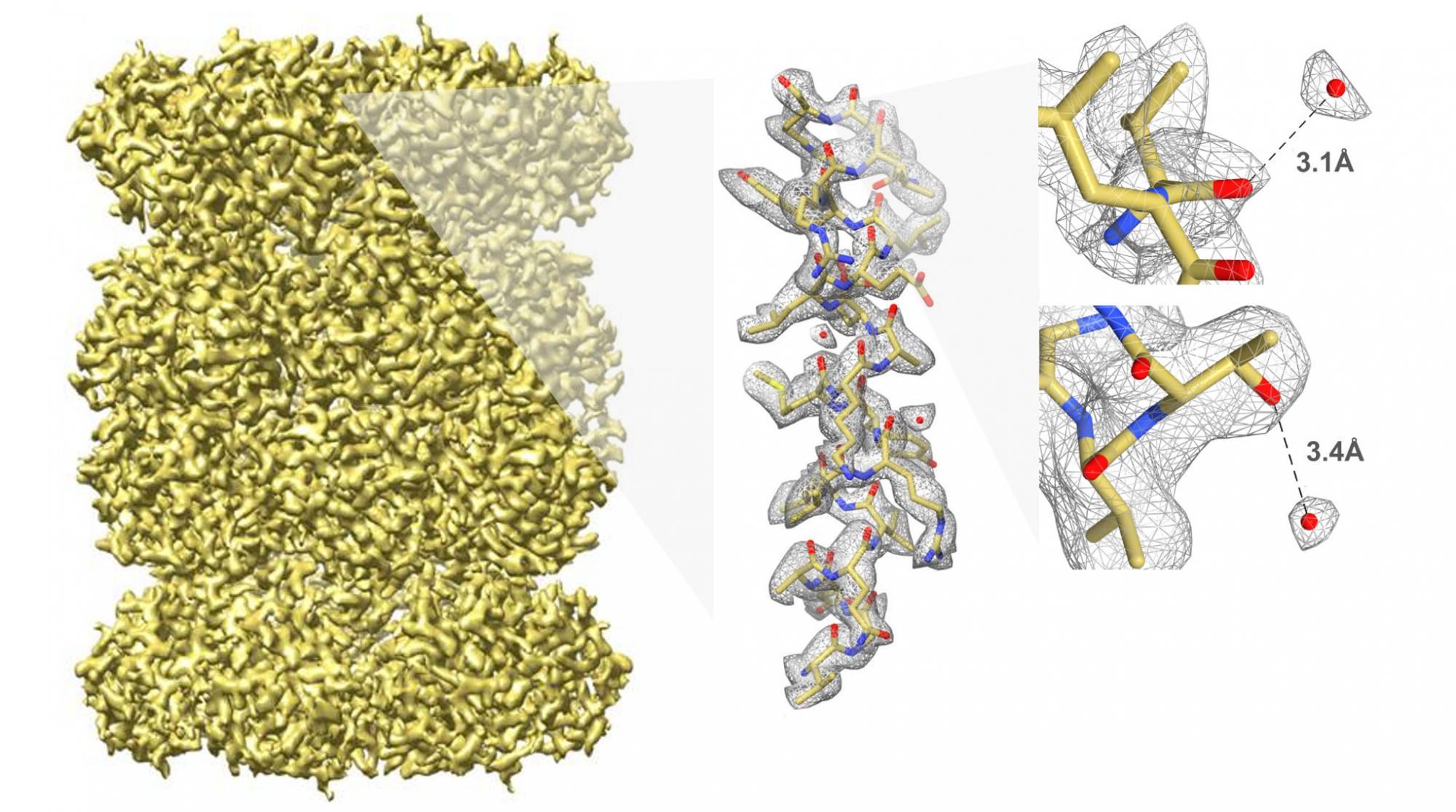 Image courtesy of Melody Campbell and the National Resource for Automated Molecular Microscopy, US.
The above series of images show a 3D reconstruction of the 20S proteasome at 2.8 Å resolution. On the right, the oxygen atom (red) found in a single water molecule is separated from the surrounding structure by 3.1 and 3.4 Å, respectively. Studying this molecule at high resolution demonstrates that scientists can identify water molecules and hydrogen bonding in structures solved by cryo-EM using the K2 Summit camera. eLife 2015;4:e06380
First ~700 kDa protein structure with D7 symmetry identified at 3.3 Å resolution using cryo-EM

Li, X.; Mooney, P.; Zheng, S.; Booth, C. R.; Braunfeld, M. B.; Gubbens, S.; Agard, D. A.; Cheng, Y.
First 3.4 Å TRPV1 structure solved by cryo-EM

Liao, M.; Cao, E.; Julius, D.; Cheng, Y.
K2 Summit camera was used to determine the structure of a mammalian TRP channel, TRPV1, at 3.4 Å resolution, breaking the side-chain resolution barrier for membrane proteins without crystallization. Nature 504, 107–112, 2013
High resolution image of a zeolite sample containing small metal Pt particles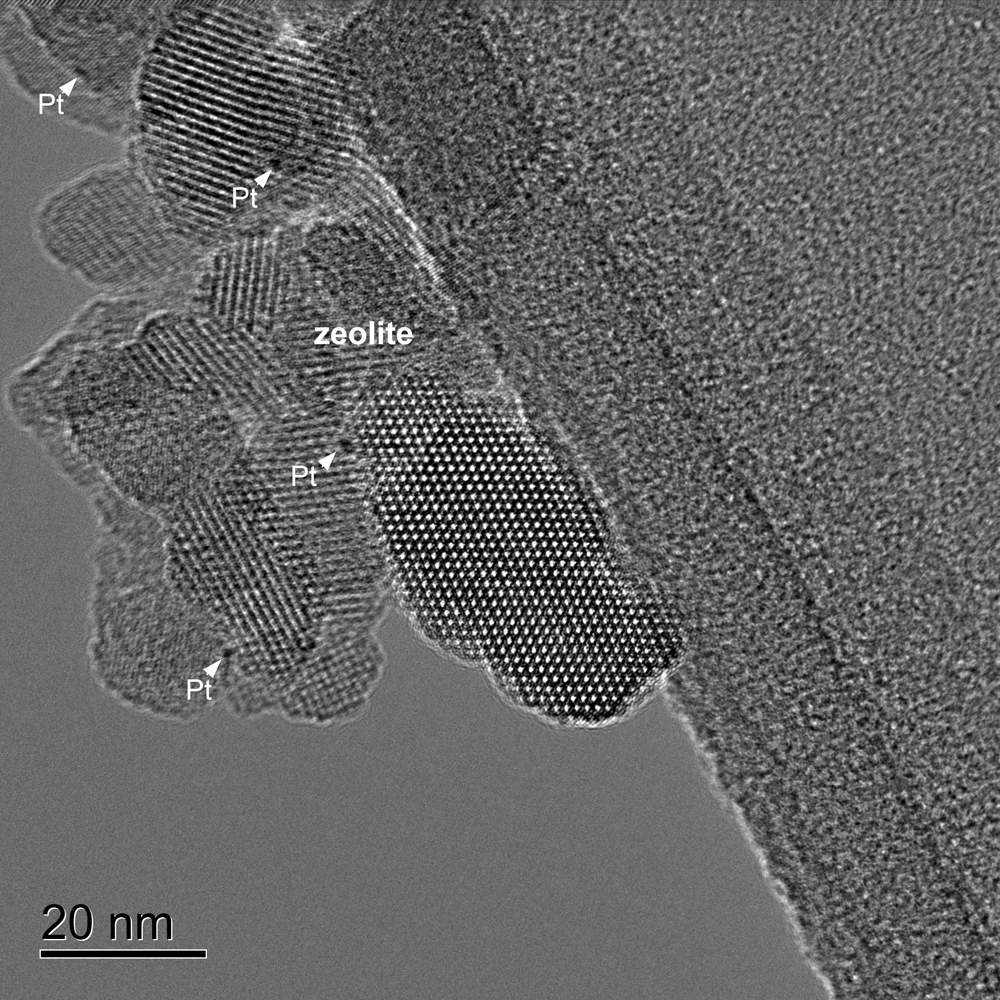 Artifact-free diffraction rings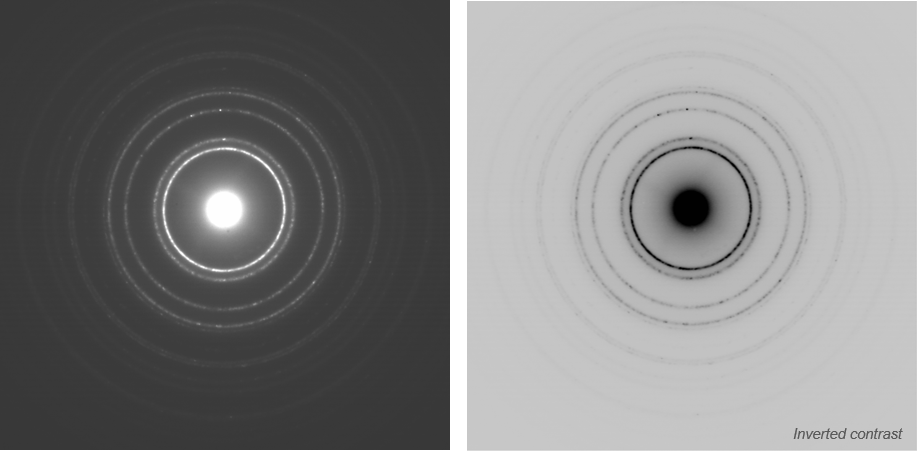 Choose the right FOV for your application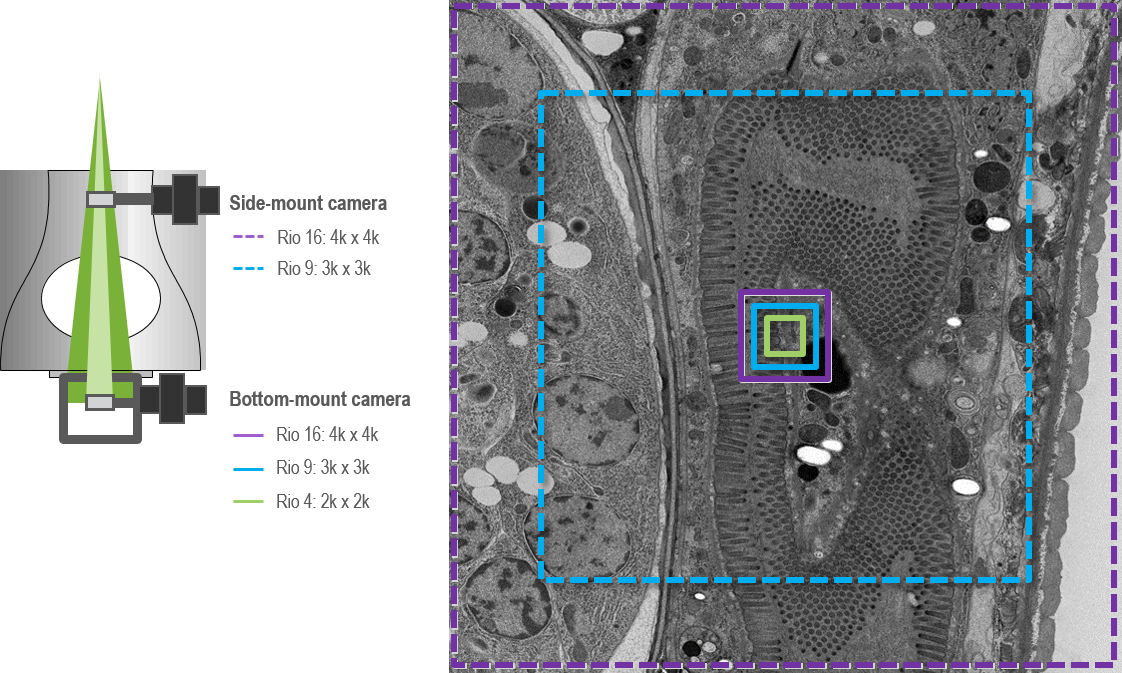 Capture high-resolution detail with the largest FOV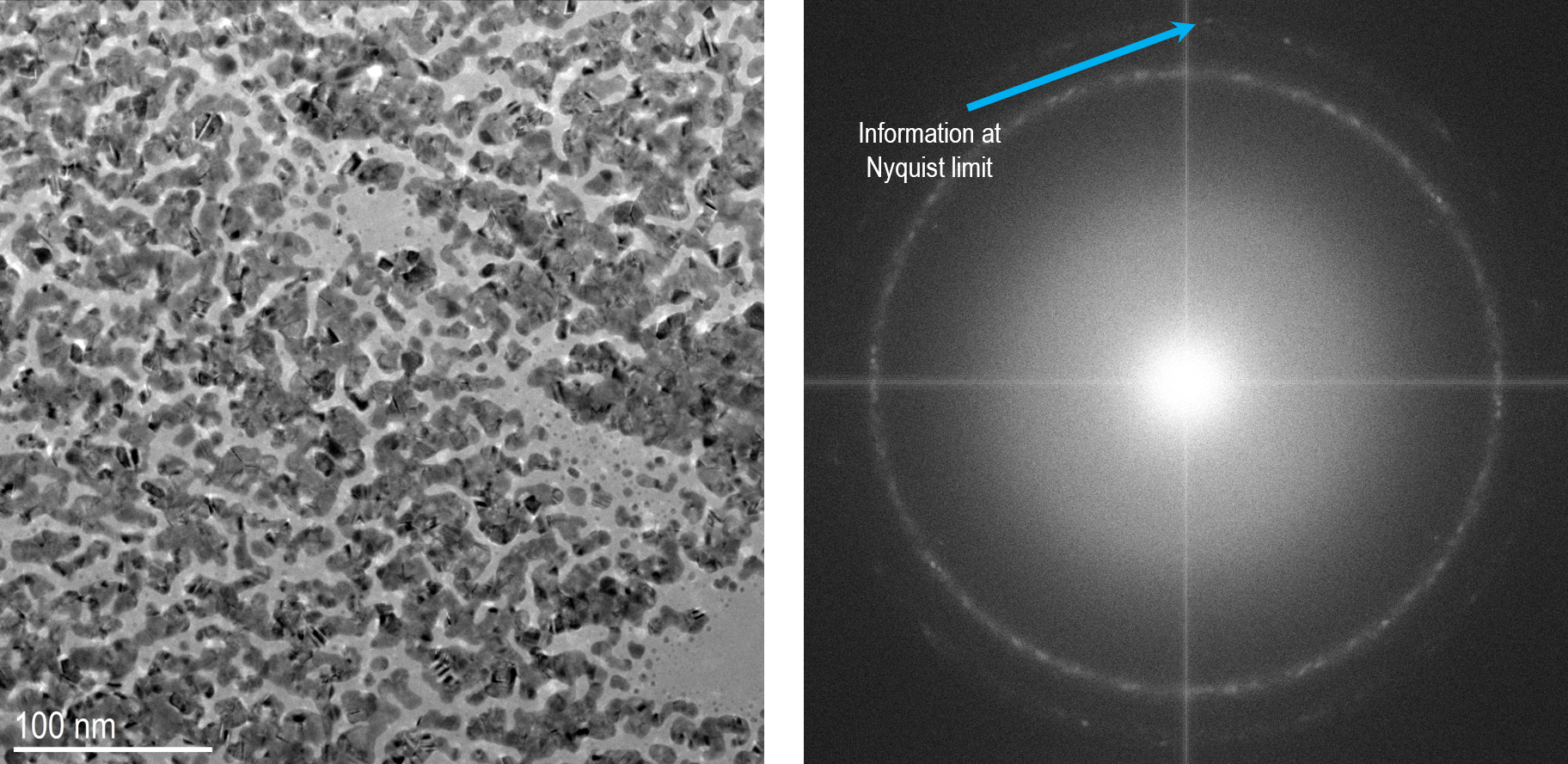 High-resolution image of C. elegans stomach sample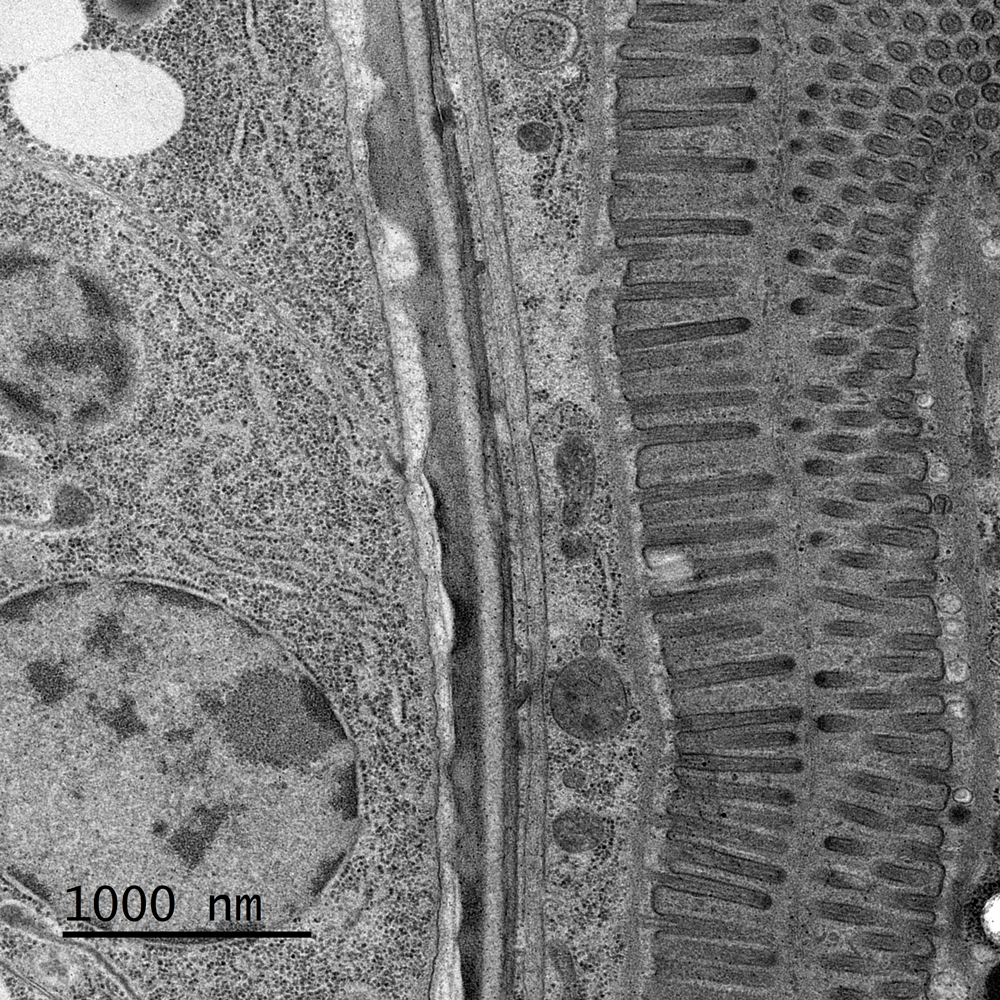 Pages