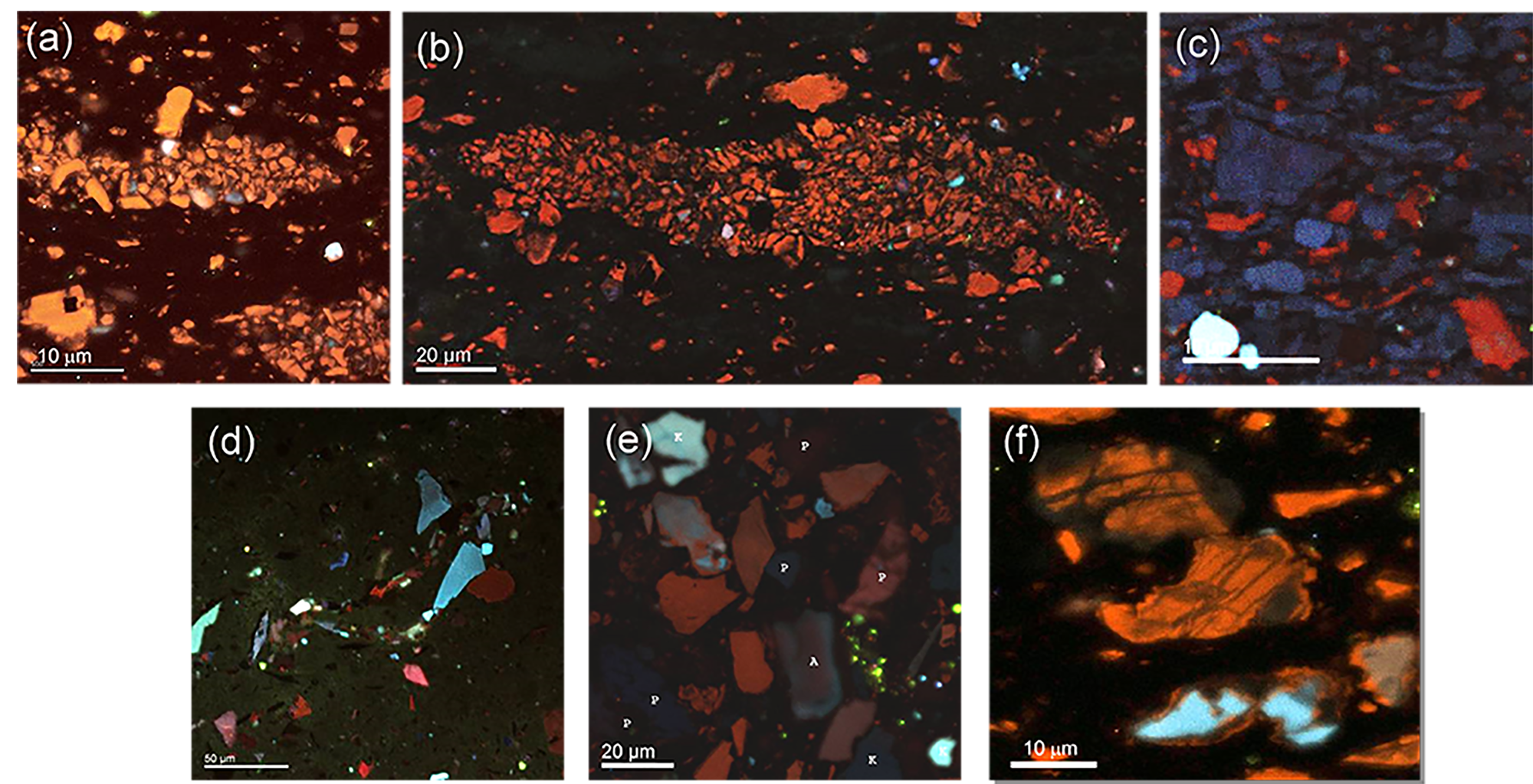 Images (a), (b) and (d) –(f) courtesy of Dr. J. Schieber, Indiana University.
Shale of various orogeny
Color cathodoluminescence reveals provenance of populations of quartz grains (a) Cleveland shale (Devonian); low grade metamorphic acadian orogeny; (b) Barnett shale (Miss.) Texas; low grade metamorphic ouchita orogeny; (c) Unspecified; (d) Santa Barbara basin shale (modern); plutonic (Sierra Nevada) and metamorphic (recycled coast range sediments); (e) Mancos shale, Utah; low and medium grade metamotphic quartz, sevier orogeny; (f) Huroh shale (Devonian); medium grade metamorphic and plutonic. All samples prepared using Ilion+ II broad beam argon milling system.