Energy-filtered transmission electron microscopy (EFTEM) is a family of imaging techniques that utilize properties of the energy loss spectrum to increase contrast, remove the effects of chromatic aberration and create unique contrast effects in the image. Key applications include:
Contrast enhancement – Improves contrast in images and diffraction patterns when it removes inelastically scattered electrons that produce background fog

Including zero-loss filtering, most probable loss imaging, contrast tuning, and pre-carbon imaging

Mapping – Creates elemental/chemical maps at nanometer resolution by forming images with inelastically scattered electrons

Including 2- and 3-window elemental mapping/jump-ratio imaging and chemical mapping – provides fine structure imaging

Analytical – Records and quantifies electron energy loss spectra (and maps) to provide chemical analysis of TEM samples
The principle behind EFTEM is based on the illumination of a very thin specimen with a beam of high energy electrons. When the majority electrons pass unhindered through the specimen, some will interact with the specimen and result in elastic or inelastic scattering. Inelastic scattering results in both a loss of energy and a change in momentum, which in the case of inner shell ionization is characteristic of the element in the sample.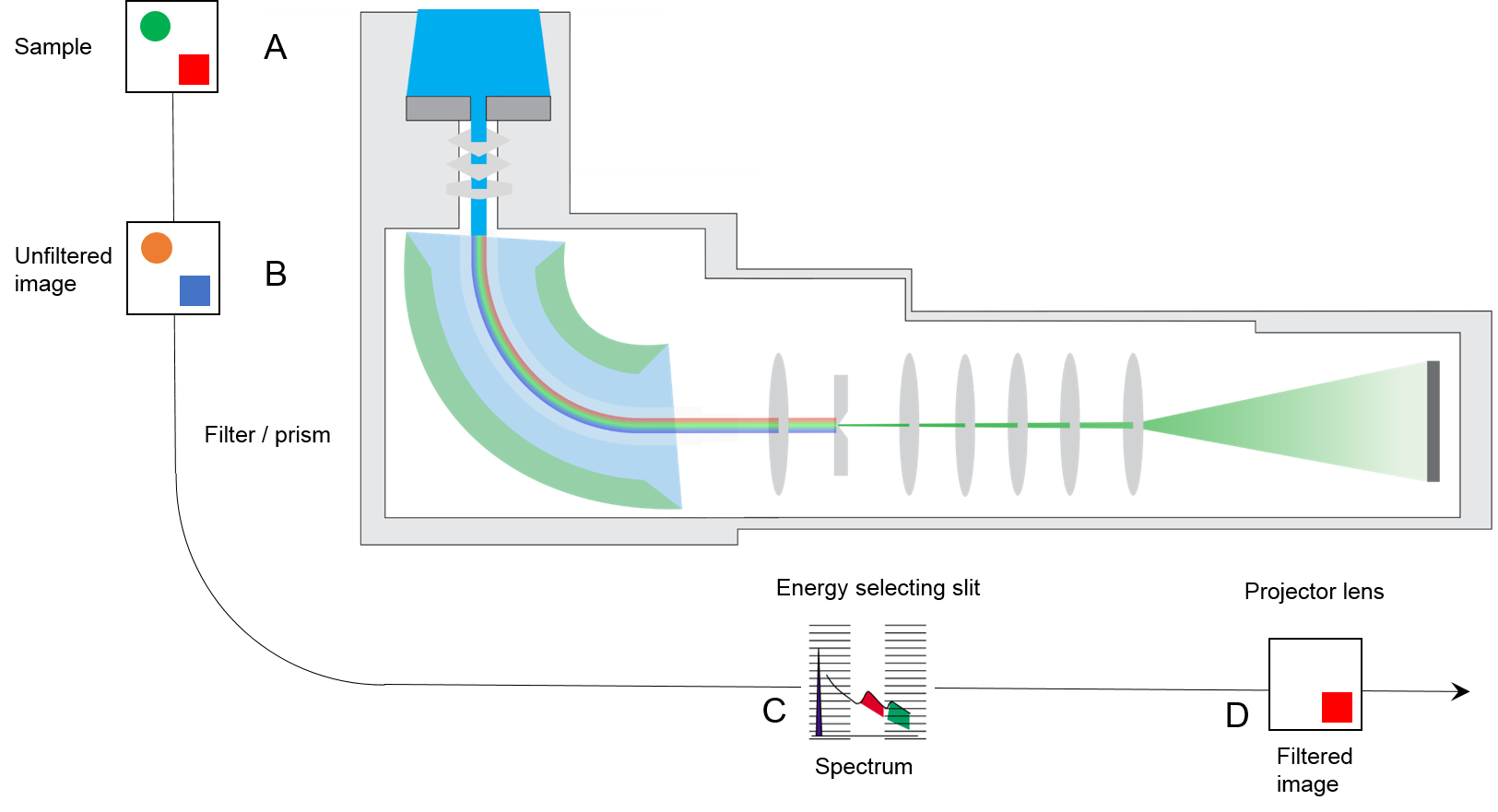 For more information on the EELS family of techniques, please visit EELS.info, an educational site.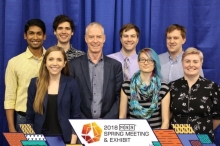 Department of Materials Science and Engineering.
School for the Engineering of Matter, Transport, and Energy. Arizona State University (ASU)

Back to top